Terms of service
It is super simple to enable your own Terms of Service whose acceptance is requested from users before they are able to use Skore. This term may contain privacy policies, rules for using Skore, etc.
To do that:
In Skore admin, click Settings;
Click on Terms of Service in the Customizations column;
In the Terms of Service screen, click New term;
A Rich Text Editor will open - type or paste the text in the blank field;
Here, you may want to check the box to force all users to accept the new term, even if they had accepted one before;
Click Save;
You'll be sent back to the Terms of Service screen;
Enable the term by selecting the Active status on the corresponding row;
By clicking on the row corresponding to each term, you can see the details of the term, such as its text and the users who have already accepted it.
When a user tries to access Skore after a term has been enabled, after the login, a window with the term will be displayed, as well as two buttons: ACCEPT and CANCEL. If the user does not wish to accept the term and clicks on CANCEL, the login will be reversed and Skore will not be displayed. Only when clicking ACCEPT will the user be taken to the home page.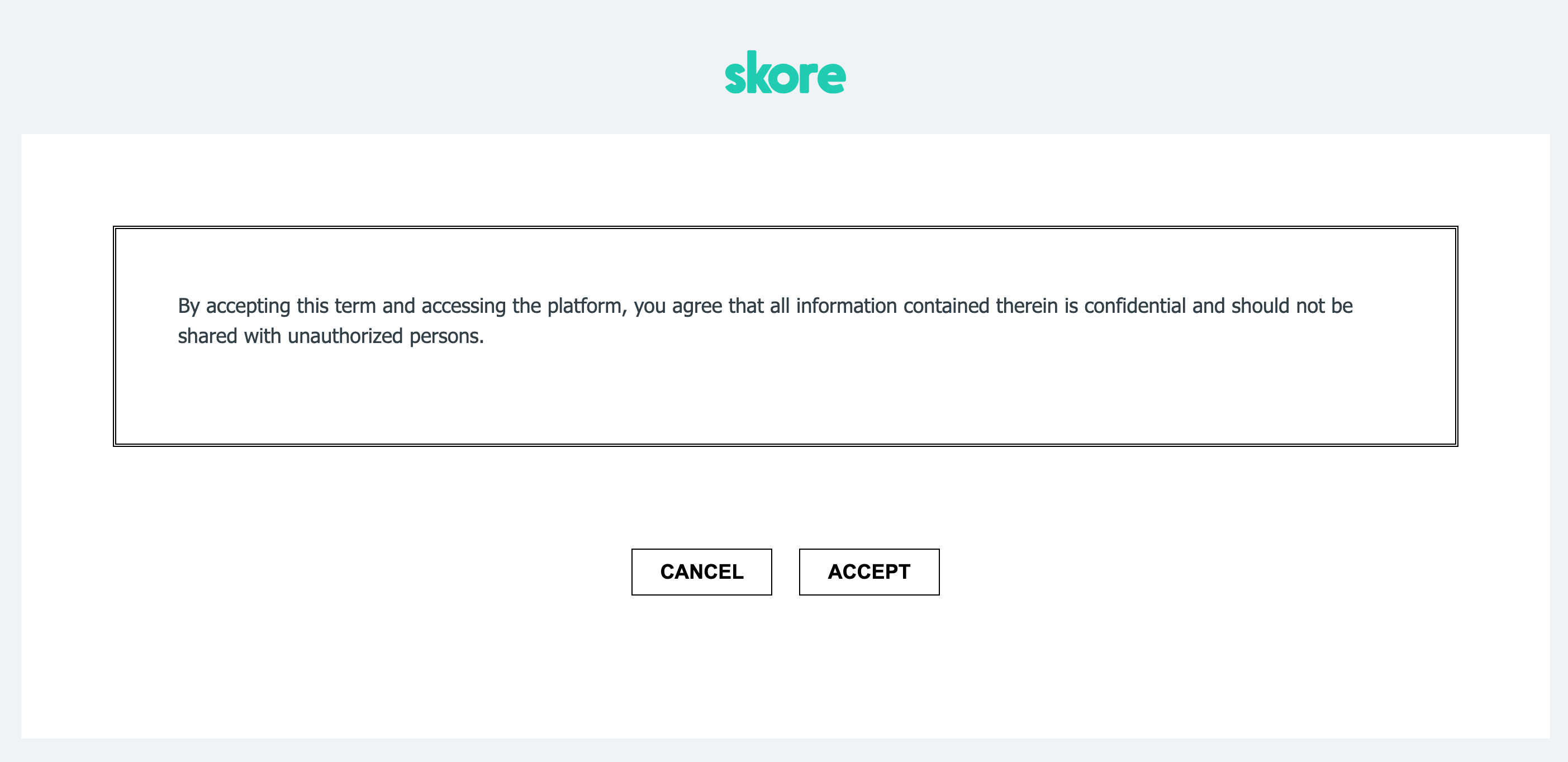 The term of service also works in the app! Here's what the same term above would look like in the app: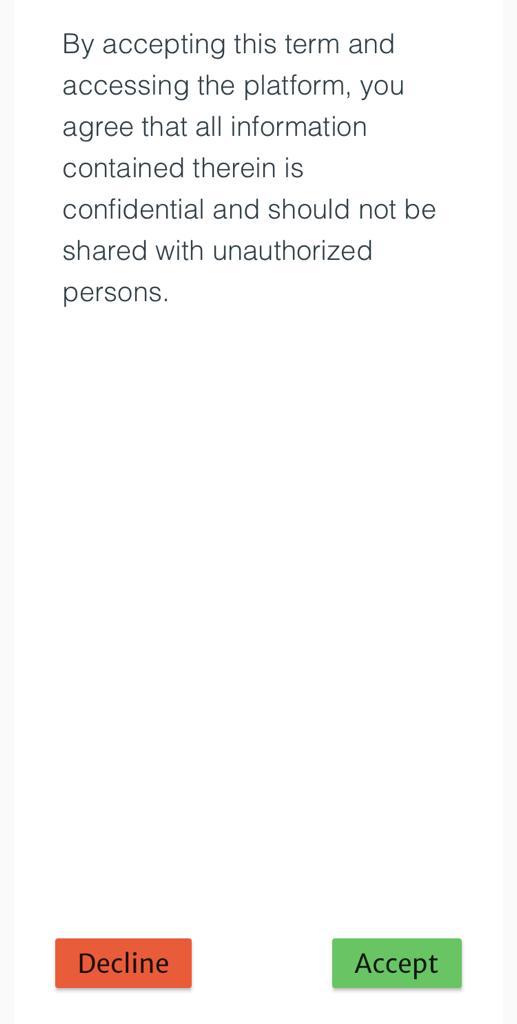 ---
---