How to integrate Skore with Slack
Would you like to be notified whenever new contents are added to Skore? To do that you need to use a very simple integration. Follow the steps below:
Navigate to the Slack App Directory, or use your domain address: https://YOURDOMAIN.slack.com/apps;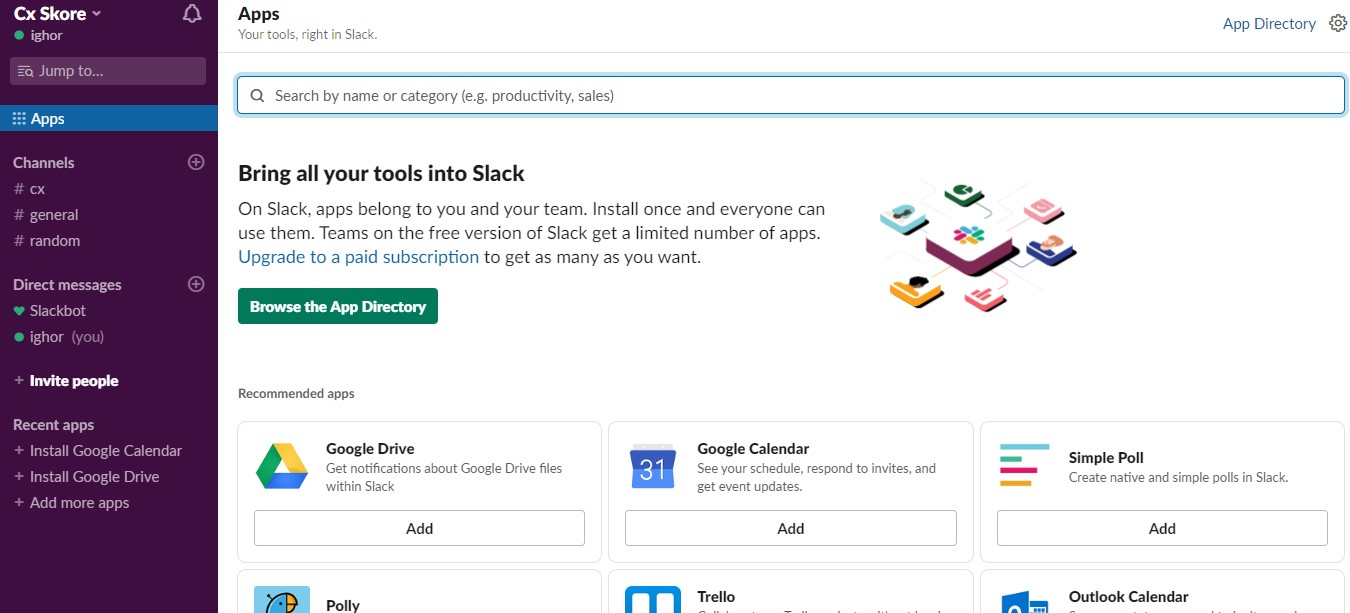 Search for Webhooks and select Incoming WebHooks;
Click on Add to Slack;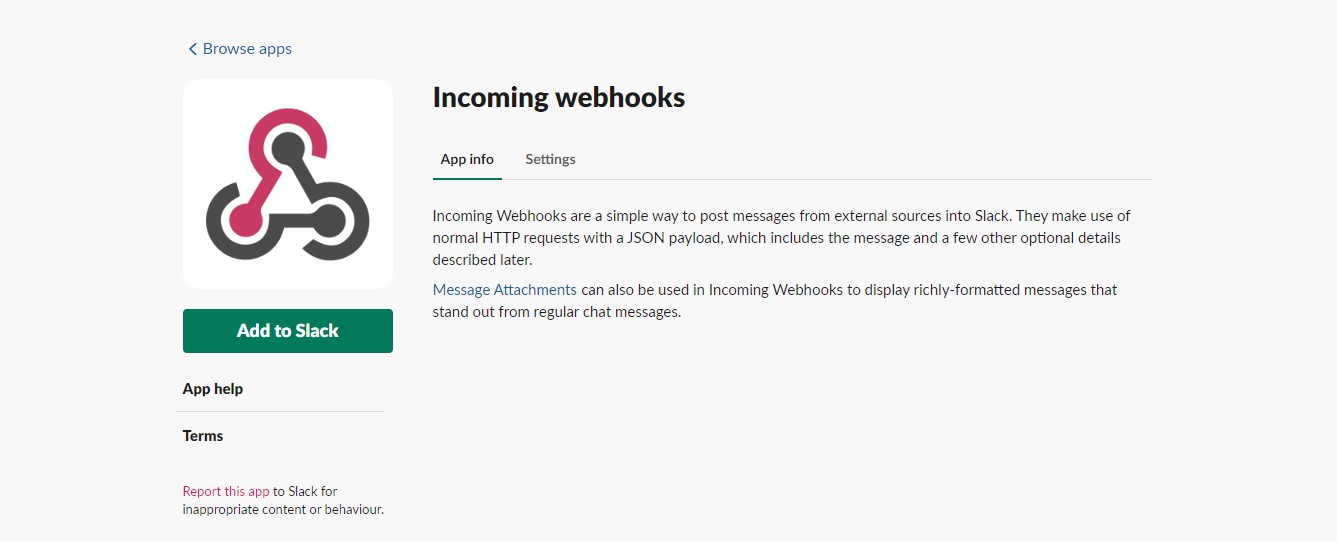 Select the channel you want to be notified in and click Add Incoming webhooks integration;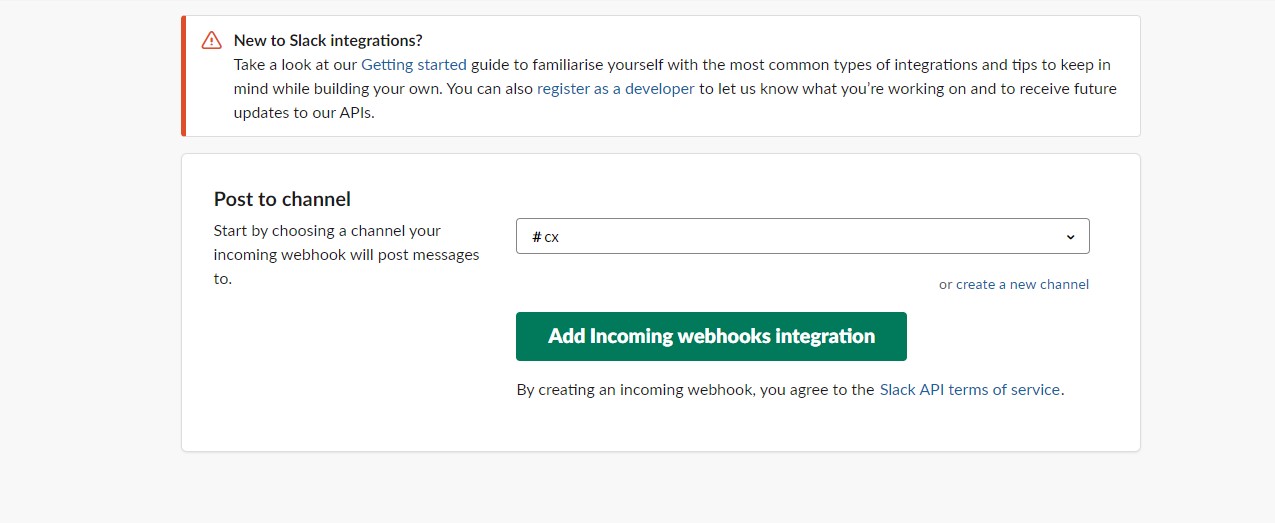 Copy the Webhook URL;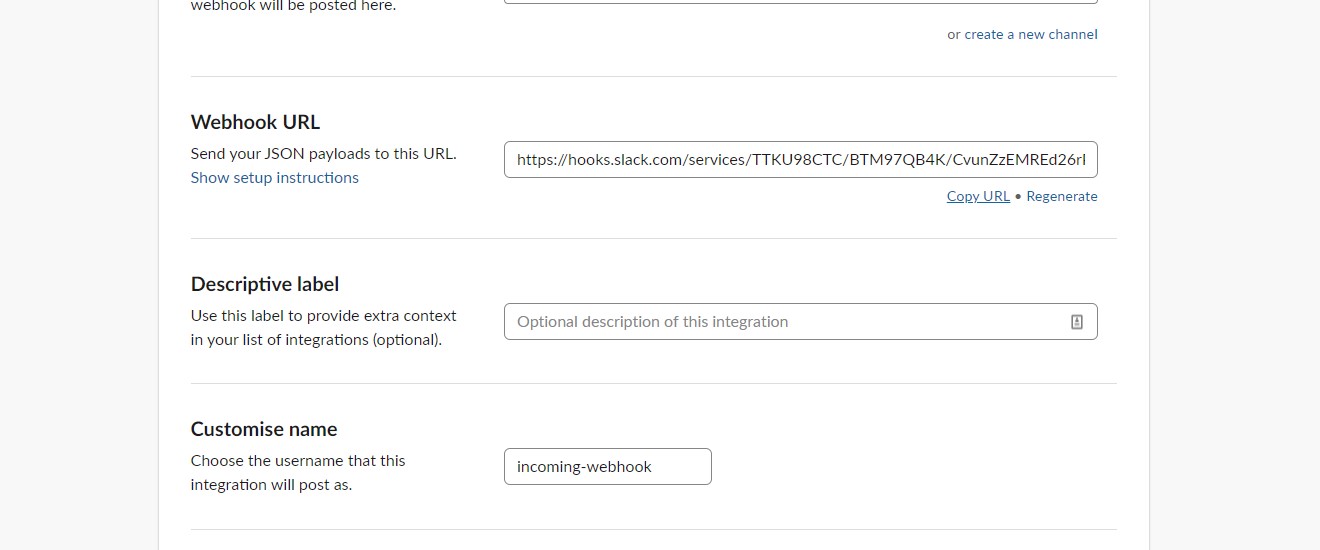 Go to Skore Admin > Settings > Integrations > Slack;
Paste the URL and Save to conclude the process.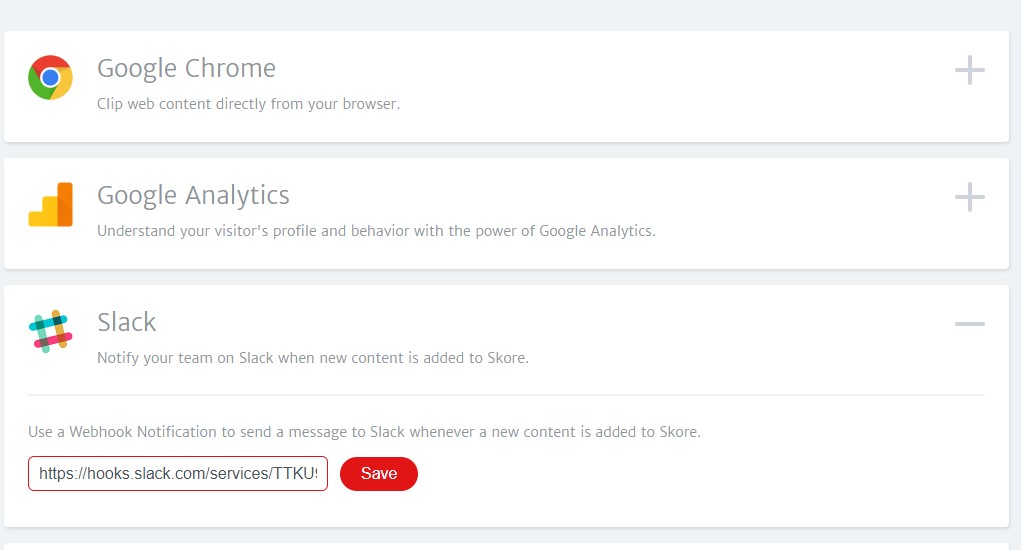 That's it! =)
If you have any questions, please contact support.
---
---